The Tires of Corvette:
Production, Safety and the Kelsey P255 GT Radial
In this series, we look at how tires are produced and the why and what's of all codes including how to interpret date codes. Date codes have had an interesting history and are explored in each article. But I also look at tire safety, whether it is a 1978 GT Radial NOS or those Good Year run-=flats that were introduced with the C5. I explore the new Kelsey Tire Company P255/60R15 tire when first introduced on the market by John Kelsey and why the time was right.
---
Rebirth of a Classic: The P255/60R15 GT Radial

You may want to hold off those 30-year old swap-meet set of "original" Good Year P255/60 GT Radials …and get the 2nd generation! Kelsey Tires Inc rolled out a fresh, new version of the Good Year GT Radial with its signature raised; white outline letters. Tires are produced to the design specifications of the P metric series first sporting the 1978 Limited Edition Pace Car and optional for 1978-79 Corvette buyers.
---
1978-82 Corvette Tire Production: Where the Rubber Meets the Road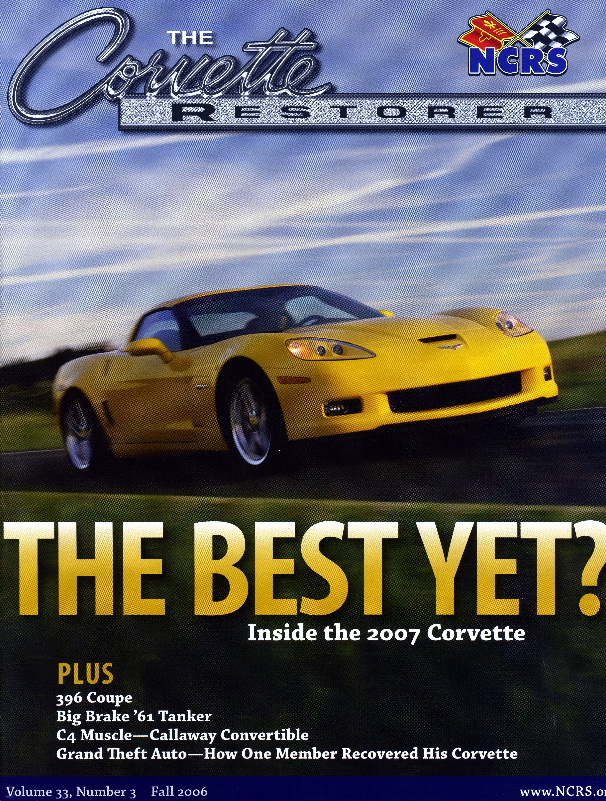 Model year 1978 ushered in the use of the Goodyear P-Metric series tire for America's sports car, which continues through today with the production of aggressive units for the C6 Z06 Corvette. But the intent in 1978 was to offer customers a performance-handling option such as RPO FE7 heavy-duty suspension and match it up with a compatible 60 P-series tire in the wake of 1968-72 high-performance horsepower options. This article documents the distinctive characteristics of OEM tires, whether PRODUCTION or SERVICE, as originally specified for GMs Chevrolet Corvette.
---
Corvette Tire Safety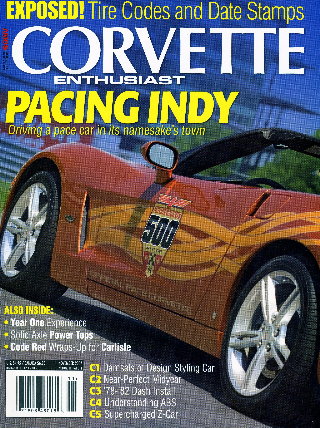 What you need to know before taking the road on 30 year old tires: Date codes, speed ratings (C5/C6 stuff) and safety messages. As a Corvette owner, you understand the need to replace tires when the tread pattern is worn as well as replacing a tire with a puncture in the sidewall. You also know the importance in keeping tires properly inflated. But do you understand the affects of tire aging and resulting safety issues of "new" old tires? This article details those topics in this issue of Corvette Enthusiast.
---